Driifloat
UNIQUE FEATURES
• Freestanding open floatation tanks in dry technology
• A thin, tactile membrane between the user's body and the salt
solution so the user can float in clothes.
• By eliminating user contact with the salt solution, contamination is
avoided and filtration equipment is not needed.
• No constant maintenance of the salt-water solution is required.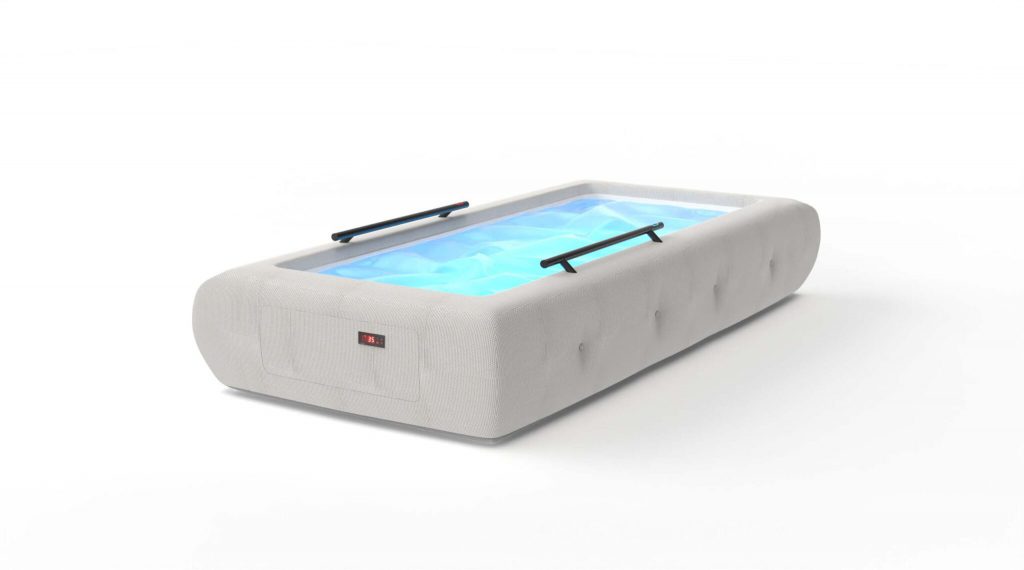 PRODUCT SPECIFICATIONS
• System app
• Internal lighting
• Fabrics are 100% commercial polyester, flame retarded, water and
stain resistant, easy to clean.
Kloodos Wellness: Dry float
UNIQUE FEATURES
• New technology designed to simulate the effects of traditional
Float-REST therapy
• No direct contact with the salt water.
• Very thin membrane that cradles the body and provides a warm
sensation, similar to that experienced in a traditional flotation tank.
• Indescribable feeling of weightlessness.
• Depending on the options you choose, it also pampers you with
sound waves and dry aqua massage.
• Deeply relaxing experience that is reminiscent of being in the
womb.
• Reverse brain ageing