Sports sauna with therapeutic radiation in 1st choice Canadian red cedar. Reflective panels ensure 100% dispersion of the rays. The warm core is indestructible. The Tecoloy coating guarantees a minimum of energy loss.
Exercising in aninfrared sports sauna offers a range of benefits.
The infrared rays make your muscles extra flexible so you have less stiffness after your workout, and you lose weight faster than when you exercise at normal temperatures.
This sauna is also perfect for getting used to high temperatures.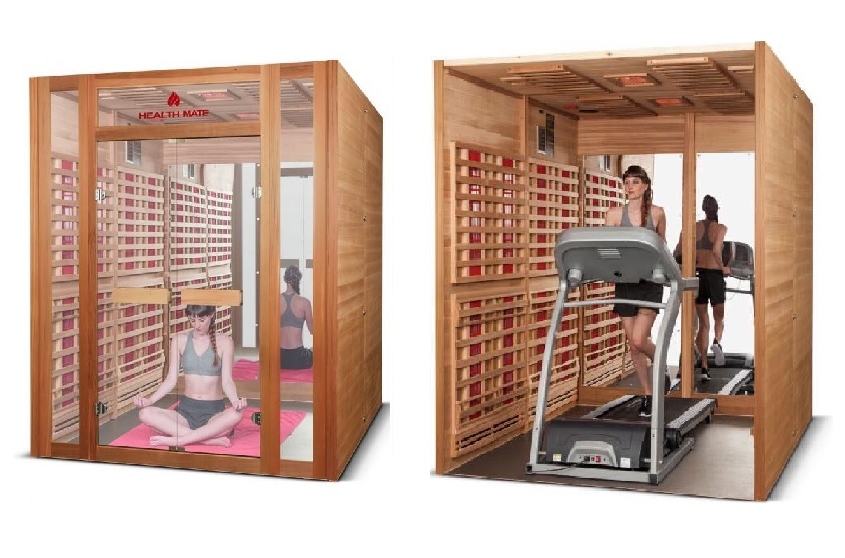 UNIQUE FEATURES

• Therapeutic radiation
• Tecoloy radiant elements at 6,340 nanometers
• 1st choice Canadian red cedar
• Tecoloy radiant element with electric coil surrounded by
compressed ceramic sand. The warm core is indestructible
• Unique radiant element also has a reflective panel, which spreads
the rays 100%
• Tecoloy coating guarantees a minimum of energy loss
• Lifetime warranty

PRODUCT SPECIFICATIONS
• Basic edition
• Professional edition
• Sportsauna